EBRD: Rast crnogorske ekonomije u 2021. godini biće 12,3%
EBRD: Rast crnogorske ekonomije u 2021. godini biće 12,3%
Crnogorska ekonomija će, prema najnovijim prognozama Evropske banke za obnovu i razvoj (EBRD), u ovoj godini rasti 12,3 odsto.
EBRD je poboljšala izglede 3,8 odsto, s obzirom na to da je u ljetnjim projekcijama prognozirala rast crnogorskog bruto domaćeg proizvoda (BDP) od 8,5 odsto.
Prema danas objavljenom najnovijem izvještaju o regionalnim ekonomskim izgledima, naredne godine se očekuje rast od 5,7 odsto. To je 0,3 odsto manje u odnosu na ljetnju projekciju od šest odsto.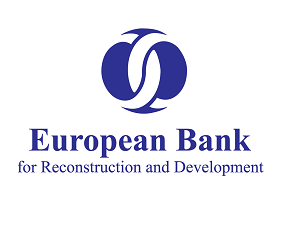 "Crnogorska ekonomija je, nakon jednog od najgorih padova u EBRD regionu u prošloj godini, počela snažno da se oporavlja. BDP je povećan 19 odsto u drugom kvartalu, vođen snažnim oporavkom domaće i spoljne potražnje", navodi se u izvještaju.
U EBRD-u su rekli da će, imajući u vidu značaj turističkog sektora u BDP-u, učinak trećeg kvartala u velikoj mjeri odrediti ukupni rast BDP-a. Nakon sporog početka, turizam je rastao jako tokom ljeta, pri čemu je broj dolazak stranih turista i noćenja u kolektivnom smještaju dostigao oko 85 odsto nivoa iz 2019.
U izvještaju se dodaje da su za te rezultate uglavnom zaslužni posjetioci iz bližeg regiona, ali da ima turista koji dolaze iz udaljenijih destinacija.
"Takđe, državni budžet je zabilježio suficit od 105 miliona EUR od juna do avgusta", rekli su iz EBRD-a.
U izvještaju se navodi da trgovina na malo raste od aprila, dostižući rast preko 50 odsto u špicu letnjih mjeseci.
Pokazatelj ekonomskog raspoloženja je pozitivan od maja ove godine.
"Potencijal za povećanje proizlazi iz mogućnosti još jačeg kraja turističke sezone od očekivanog. Negativni rizici se u velikoj meri odnose na neizvjesnosti povezane sa budućim putem pandemije i ponavljajuću političku nestabilnost", upozorili su iz EBRD-a.
U regionu Zapadnog Balkana, EBRD je podigla svoju prognozu ekonomskog rasta na 6,4 odsto za ovu godinu.
"Ova značajna revizija naviše odražava proizvodnju koja je bila bolja od očekivanog u prvoj polovini godine i nastavak zamaha rasta u trećem kvartalu", navodi se u izvještaju.
Kada je riječ o zemljama regiona, EBRD prognozira za ovu godinu rast u Albaniji od osam odsto, Kosovu 7,7 odsto, Srbiji 6,5 odsto, Bosni i Hercegovini 4,5 odsto i Śevernoj Makedoniji četiri odsto.