Crnogorski

English available languages
The Austrian Presidency of the Council of the European Union will focus on security and the fight against illegal migration, securing prosperity and competitiveness through digitization, and stability in the European neighborhood.
The motto of the Austrian Presidency is 'A Europe that protects'. In order to achieve this objective, Austria's approach will be based on enhancing the principle of subsidiarity. The European Union should focus on big issues which require a joint solution and take a step back when it comes to smaller issues where member states or regions are in a better position to take decisions. This approach aims at taking seriously the motto of the European Union, 'United in Diversity'.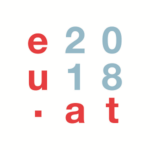 To that effect, the Austrian Presidency will priorities the protective role of the European Union, in particular concerning three priority areas:
Austria views its role during the forthcoming Council Presidency as that of a neutral broker. Given its geographic location in the heart of the EU, its obligation of neutrality and in line with its traditional role as bridge builder, Austria will endeavor to contribute to the unity within the EU during its Council Presidency.

Crnogorski

English available languages