English available languages
Polluters: Which Companies Are Responsible For the Most Carbon Emissions
Since 1965, it's estimated over 1.35 million metric tons (MtCO₂e) of greenhouse gases have been released into the atmosphere—and over a third can be traced back to just 20 companies. The chart draws on a data set from the Climate Accountability Institute, and highlights the companies which have been responsible for the most carbon emissions in the past half-century.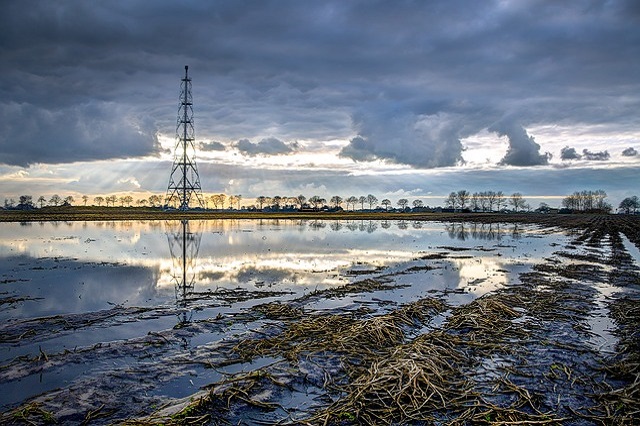 The Sum of their Carbon Emissions
Between 1965-2017, the top 20 companies have contributed 480,169 MtCO₂e in total carbon emissions, or 35% of cumulative global emissions. This whopping amount is mostly from the combustion of their products—each company on this chart deals in fossil fuels. The largest contributor? Saudi Aramco, the national petroleum and natural gas company of Saudi Arabia. Saudi Aramco actually comes in first on another list as well—it's the most profitable company, making over $304 million daily. However, this financial gain came at a significant cost: the state-owned giant's operations have resulted in 59,262 MtCO₂e in carbon emissions since 1965. To put that into perspective, this total is more than six times China's emissions in 2017 alone (9,838 MtCO₂e). Explore the full list of pollution companies by location, who owns them, and their total 1965–2017 emissions count below.
Top 20 Companies Responsible For the Most Carbon Emissions (est.)
| Company | Country | Ownership | All Emissions, MtCO₂e |
| --- | --- | --- | --- |
| Total Emissions | World | Polluters | 480,169 MtCO₂e |
| Saudi Aramco | 🇸🇦 Saudi Arabia | State-owned | 59,262 |
| Chevron | 🇺🇸 U.S.A. | Investor-owned | 43,345 |
| Gazprom | 🇷🇺 Russia | State-owned | 43,230 |
| Exxon Mobil | 🇺🇸 U.S.A | Investor-owned | 41,904 |
| National Iranian Oil Co. | 🇮🇷 Iran | State-owned | 35,658 |
| British Petroleum (BP) | 🇬🇧 UK | Investor-owned | 34,015 |
| Royal Dutch Shell | 🇳🇱🇬🇧 Netherlands / UK | Investor-owned | 31,948 |
| Coal India | 🇮🇳 India | State-owned | 23,124 |
| Pemex | 🇲🇽 Mexico | State-owned | 22,645 |
| Petroleus de Venezuela | 🇻🇪 Venezuela | State-owned | 15,745 |
| PetroChina | 🇨🇳 China | State-owned | 15,632 |
| Peabody Energy | 🇺🇸 U.S.A. | Investor-owned | 15,385 |
| ConocoPhillips | 🇺🇸 USA | Investor-owned | 15,229 |
| Abu Dhabi National Oil Co. | 🇦🇪 UAE | State-owned | 13,840 |
| Kuwait Petroleum Corp. | 🇰🇼 Kuwait | State-owned | 13,479 |
| Iraq National Oil Co. | 🇮🇶 Iraq | State-owned | 12,596 |
| Total SA | 🇫🇷 France | Investor-owned | 12,352 |
| Sonatrach | 🇩🇿 Algeria | State-owned | 12,302 |
| BHP Billiton | 🇦🇺 Australia | Investor-owned | 9,802 |
| Petrobras | 🇧🇷 Brazil | State-owned | 8,676 |

English available languages