English available languages
OECD has published a document "CoVID-19 Crisis in Montenegro". Here are their findings on socio-economic issues in Montenegro
Montenegro Anti-Covid19 measures Developments:
On 25 April 2020, the National Coordination Body announced the plan to mitigate measures in four phases (the first phase covering the lockdown measures), with the final aim to make Montenegro a Covid-free destination. The government announced on 4 May that the first phase has successfully been completed and that the plan will continue as announced. On 8 May, consent was given to ease the temporary measures on movement between municipalities and passenger motor vehicles. Consequently, public transport in road traffic and internal maritime transport will be operational starting from 11 May.
Phase 2: Starting from 4 May; i) enable the operation of retail outlets (textiles, footwear, technical goods, construction materials, crafts, services, hairdressing and beauty salons, fitness centres, bookstores, dental offices, driving schools, rent-a-car services, museums and galleries…).. In addition, the government announced the ban on leaving housing facilities every day from 23:00 until 5:00 the next day until 18 May
Phase 3: after successful phase 2, starting from 18 May the government is planning to open restaurants, cafes, hotel terraces, beach bars, beaches and shopping malls.
Phase 4: after successful phase 3, starting from 1 June, establishment of road and rail services as well as navigable urban and interurban traffic will resume, with appropriate protection measures.✔️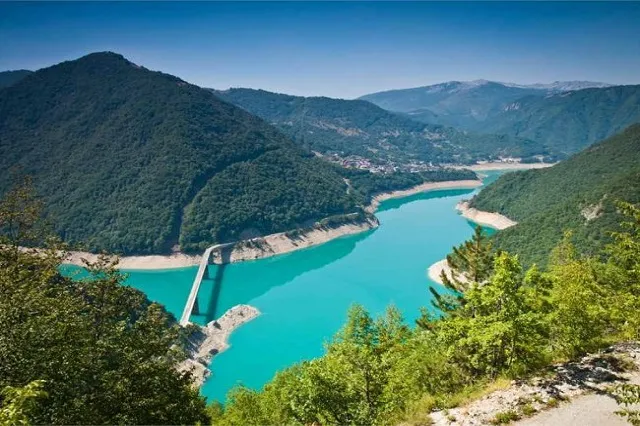 Borders
Foreigners are  prohibited  from  entering  the  country,  except  foreigners  with  permanent  or temporary residence in Montenegro. This measure is not applicable since 1 June.
Suspension of public transport of passengers in international road, rail and air traffic, except for irregular charter transport, organised for returning Montenegrin nationals and foreign nationals back to their home country, with the consent of the National Coordination Body for Communicable Diseases. This measure is not applicable since 1 June.
Montenegrin citizens face travel restrictions to Japan, France, Germany, Switzerland, Denmark and Austria; and from Montenegro to Italy, Spain, South Korea, Iran and China (Hubei province). All yachts and cruise ships are banned from entering the country's Adriatic port. Both measures are valid until further notice. This measure is not applicable since 1 June.
Monetary policy
The Central Bank announced a moratorium on loan repayments for a period of up to 90 days. It includes the interim suspension of all payments on obligations based on the loan. Banks are also allowed to restructure loans and reclassify them as new loans, including by additionally extending the repayment period by up to two years, if the borrower's financial position was impacted by the pandemic and restructuring would improve the credit capacity of the borrower. These measures also apply to leasing and microfinance institutions.
The central bank has also announced measures to temporarily prohibit banks from paying dividends to shareholders, except in the form of equity, and to allow banks to increase exposures to a person or group of related parties beyond the prescribed exposure limits (25% of the bank's own funds), with prior Central Bank approval.
Fiscal policy
The Government has announced several measures, including the delay of tax payments and contributions to earning; the creations of a new Investment Development Fund (IRF) credit line to improve liquidity of entrepreneurs; the deferral of lease payments for state-owned real estate; and advance payments to contractors for capital projects.
The Government will also offer one-off financial assistance to low-income pensioners and social welfare beneficiaries in the amount of EUR 50 (EUR 1 million has been allocated for this).
On 9 April, the Government announced a package of measures, including subsidies in April and May of 70% of the minimum wage for employees in sectors that are closed because of the pandemic, employees who are unable to work due to childcare for children aged under 11, or people who have to be self-isolated and quarantined; and a subsidy of 50% of the minimum wage for employees in sectors at risk due to the pandemic-related lockdown.
The Government will also subsidize 70% of the gross minimum wage of newly employed workers in SMEs for six months if these workers are registered as unemployed.
A shortening of VAT refund deadlines in the area of taxes and customs was implemented.
Preliminary estimates from the Ministry of Finance expect the fiscal deficit to rise to more than 7% of the GDP and public debt to increase by an additional 2.6 percentage points (pps.) to 82% of the GDP in 2020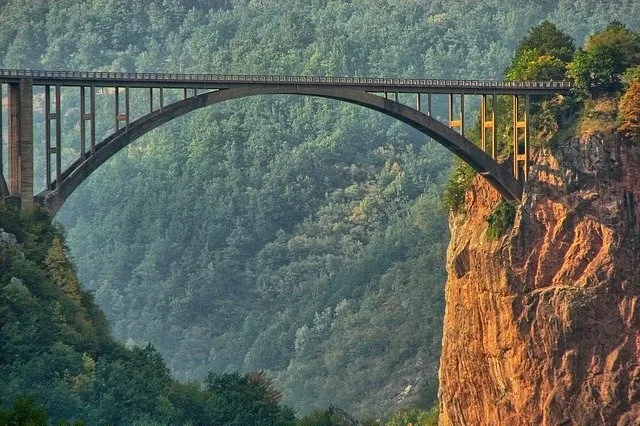 Investment
The Montenegrin Cabinet, without holding a session and based on the obtained consent of the majority of members, gave its consent on Thursday, 14 May, to amend the Medium-Term Plan of the Investment and Development Fund (IDF) of Montenegro for the period 2019 – 2022, due to the new situation caused by the coronavirus pandemic. In the coming period, the IDF will create support programs in line with the needs of the economy.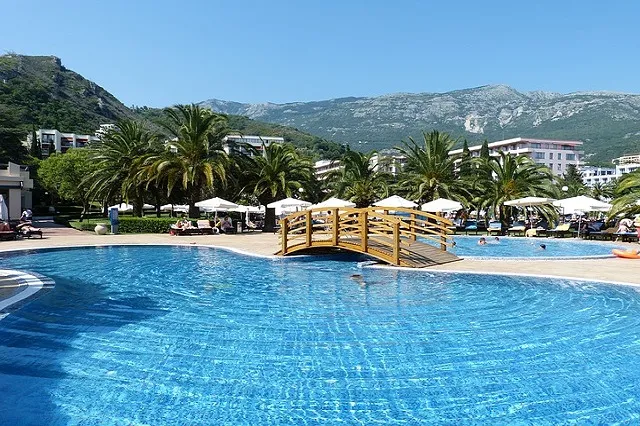 Employment
During the closure of schools and kindergartens, one parent of a child not older than 11 years of age is entitled to a paid leave from work, with the exception of healthcare employees, and employees in certain state institutions. Sick leave was allowed to be extended to 30 April 2020 by GPs (normally, a committee is required for this long extension).
In addition to measures announced on 9 April 2020; the Ministry of economy announced a business and employee support programme to mitigate negative effects of the coronavirus outbreak on 24 April 2020. The proposed measures include subsidies for:
businesses whose work is prohibited (100% of gross minimum wage),
tourism sector (100% of gross minimum wage),
endangered industries (50% of gross minimum wage),
earnings of employees on paid leave (70% of gross minimum wage)
earnings of employees in quarantine or isolation (70% of gross minimum wage).
Education
·               The Government developed the #UciDoma (learn from home) initiative to provide students with distance learning and online courses due to school closures related to the COVID-19 crisis. The initiative provides students with distance learning materials via a number of mediums, including over 300 online courses and televised lessons in a number of subjects on three national TV channels. All courses will also be made available on a dedicated YouTube channel.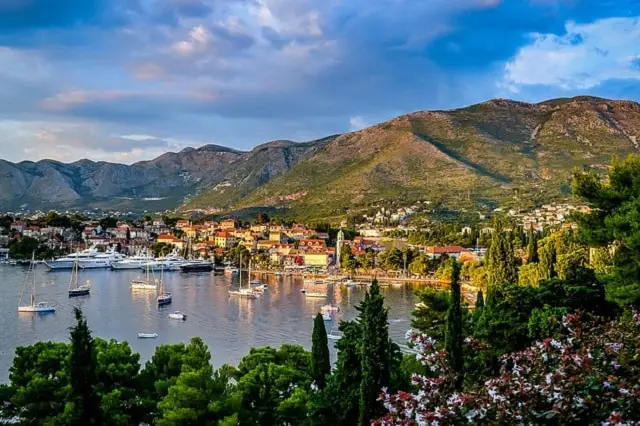 Agriculture and fisheries
On 24 April 2020, the ministry of Agriculture and Rural Development announced a support package of EUR 17 million to support agriculture and fisheries. The Government foresees allocating EUR
3 million for the repurchase and storage of surplus agricultural products, as well as the assistance of their placement or transfer to public institutions. The Government will oblige the Investment and Development Fund to provide credit support to retail chains, with the obligation of payment to domestic producers, within no more than 15 days. A favourable loan of up to a maximum of EUR
20 000 with an interest rate at 1.5% and a repayment period of up to two years and grace period of up to one year may be granted for the purchase of current assets related to registered agricultural producers, processors, and fishermen. One-off assistance was allocated for 3 200 elderly beneficiaries of EUR 64 each, for which EUR 225 000; one-time assistance was allocated for 184 fishermen with a valid license for which EUR 200 000 and an advance payment of 80% of premiums in livestock and per hectare of arable land was allocated based on data from the previous year. On this basis, about EUR 3.5 million will be paid to producers in the first half of May.
On 10 May 2020, through the Public Invitation for granting support to agricultural producers for 2020, the Ministry of Agriculture and Rural Development, in cooperation with the International Fund for Agricultural Development (IFAD), implemented a non – refundable assistance of EUR 460 thousand allocated to 284 producers. Also, through the Public Invitation, the municipalities of Nikšić, Šavnik, Žabljak, Mojkovac, Bijelo Polje, Berane and Petnjica received a total of 135 applications, in which a total value of EUR 5.6 million was allotted to support the development of rural infrastructure for 2020.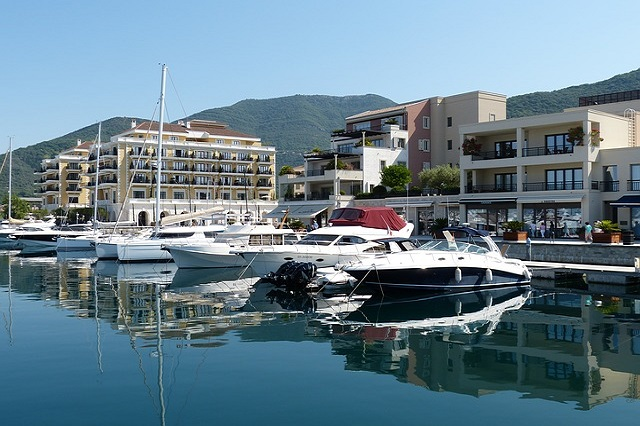 International support
The European Union announced a support package of EUR 3 million for the health sector and
EUR 50 million of support for social and economic recovery.
On 20 May, the European Council adopted a decision to provide EUR 60 million of macro-financial assistance to Montenegro to help them cope with the economic fallout of the COVID-19 pandemic. Financial assistance will be provided in the form of loans on highly favourable terms.
Economic Outlook
Situation prior to COVID-19:  In 2019, Montenegro's GDP growth was estimated at 3.1%, driven by  household  consumption  and  boosted  by  strong  tourism  performance. The  economy  is particularly reliant on its tourism sector, which employs 15% of workforce and provides 20% of its gross value added. Despite high unemployment rates of 15.1%, they have been on a constant decline since 2015. Consumer inflation has been low for several years; in 2019, it averaged only
0.5%. The net foreign direct investment inflows picked up to 7.2% of GDP in 2019, covering less than half of the current account deficit; however, the debt level remains one of the highest in the Western Balkan region.
The debt level of Montenegro rose from 66% of GDP in 2017 to 80% in 2019. Montenegro's trade deficit is structural, resulting from a narrow domestic production base and a high import dependence for investment and consumption goods. Therefore, spending will still need to be carefully prioritized to cover the most urgent needs, in order not to jeopardize debt sustainability. Although Montenegro unilaterally adopted the Euro in 2002, the country may also be affected by the Euro's depreciation against the USD. In such a scenario, debt servicing costs for Montenegro may increase, as it starts repaying the USD denominated loans from China to finance the construction of the Bar-Boljare motorway.
Source: OECD Crisis Covid 19 Montenegro
Covid 19 Montenegro – OECD findings Covid 19 Montenegro – OECD findings Covid 19 Montenegro – OECD findings Covid 19 Montenegro – OECD findings Covid 19 Montenegro – OECD findings Covid 19 Montenegro – OECD findings Covid 19 Montenegro – OECD findings

English available languages