English available languages
Scientific knowledge has become a key element in the policy-making process, alongside societal values and political considerations. As a consequence, stronger science advice systems have been developed to provide timely and useful scientific advice to policy-makers in both legislative and executive bodies.
Such systems for the provision of advice integrate various institutions and structures in order to address adequately the specific needs of policy-makers: providing strong scientific expertise in an accessible format; informing the development of long-term policies as well as providing advice during emergencies and crises; and providing advice proactively through foresight activities and reactively at the request of policy-makers.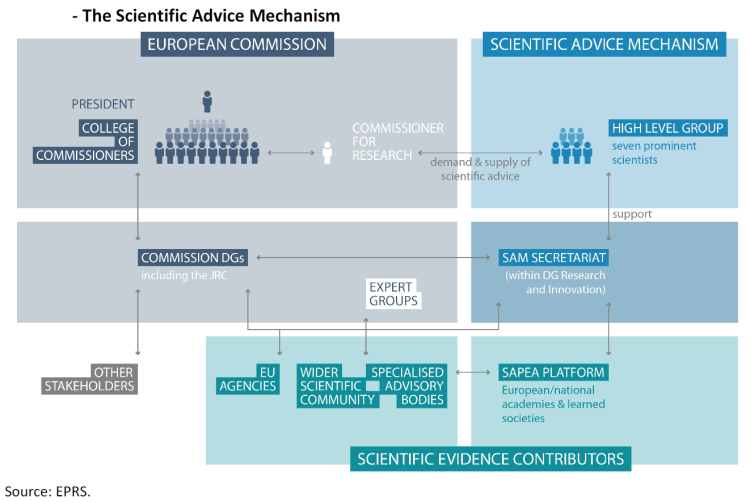 Global challenges put additional pressure on science advice systems, requiring them to address issues that are both multidisciplinary and multi-jurisdictional. The improvement of cooperation between science advisory bodies across geo-political borders has been recognized. Experts also call for the definition of common guidelines and principles for the production of science advice.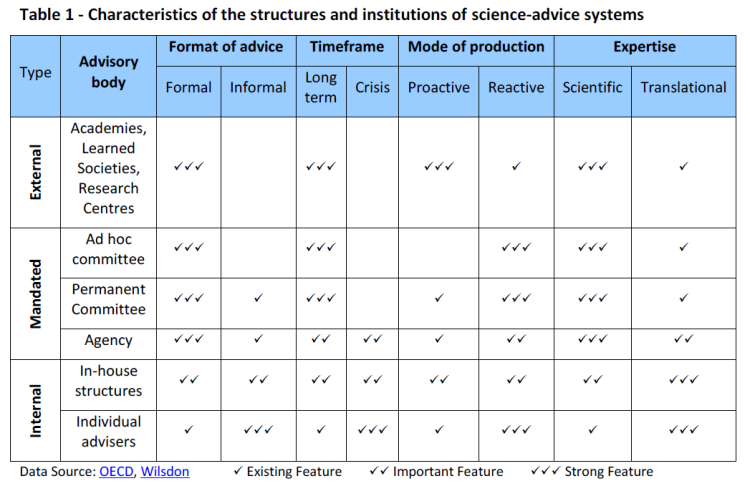 In the European Union, systems are evolving at national level as well as in the EU institutions. Following the abolition of the position of Chief Scientific Adviser to the President of the European Commission in 2014, the Commission established the Science Advice Mechanism (SAM), consisting of a 'High-level Group' and a secretariat in DG Research, supported by a platform for European and national academies. The SAM aims to improve the coordination of the science advice system within the European Commission, as well as interaction with the science advice systems of Member States.
Source: EPTT

English available languages