English available languages
Trade policy of the EU
The EU's common commercial policy (CCP), or trade policy, has evolved gradually over the years to encompass a range of trade-related areas under the remit of European Union exclusive competence. The Treaty of Rome established the common market and the customs union with a focus on goods. Later treaties expanded the CCP to services and commercial aspects of intellectual property rights. Trade policy falls under the EU's exclusive competence, meaning that the EU manages trade policy and trade negotiations on behalf of the Member States. The determination of competence is critical for the procedures needed to conclude trade agreements, as in areas falling under shared competence these need to be ratified by both the EU and Member States. This has led to trade and investment agreements being split into two parts to speed up the ratification process for the trade parts, following European Court of Justice (ECJ) Opinion 2/15 (Singapore).
Whereas trade liberalization is generally accepted to lead to economic growth, the impact on jobs varies both between and within countries. According to the European Commission, in 2018 trade supported 36 million export-related jobs. Trade can also lead to more inequality, however, in particular by widening the gap between skilled and unskilled workers or in causing the unequal relationship between developed and developing countries to become more entrenched.
Trade liberalization in its most basic form involves the removal of tariffs, which are taxes or duties to be paid for an import. Tariff rate quotas charge lower rates within a certain quota, jumping to a higher tariff rate after the quota is exhausted. Tariffs are cut under World Trade Organization (WTO) agreements, with the most-favored nation tariff representing the highest possible tariffs that WTO members can charge each other. In contrast, preferential tariffs are agreed to in trade agreements or customs union arrangements. Rules of origin have been developed in order to determine where goods originate from (or the 'economic nationality' of products). These rules are all the more important in the era of global value chains, where a significant proportion of European products' value comes from foreign sub-components or services.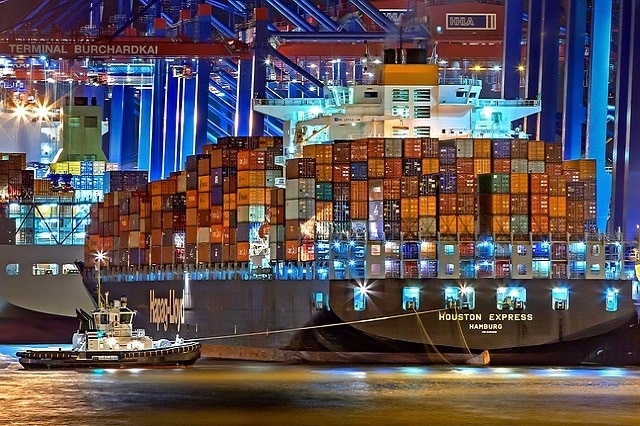 Trade liberalization also seeks to remove non-tariff barriers (NTB) to trade, these include protectionist measures to help domestic producers, subsidies, technical barriers to trade, or stringent sanitary and phyto-sanitary requirements. Lower NTBs can facilitate cross-border trade in services, which play a huge role in overall EU trade. However, data collection and measurement issues complicate efforts to understand the services trade. Trade defense instruments, meanwhile, enable the EU to react, for instance, to dumping or WTO-incompatible subsidies in partner trading countries, and form the protective front of EU trade policy.
The CCP focuses on fostering fair and free trade, furthering market access and supporting the multilateral, rules-based trading system. To achieve these objectives, the EU employs a range of legislative tools and negotiates trade agreements with trade partners. More specifically, over recent decades the EU has aimed to spread open and free trade based on mandates from Member States. After the breakdown of the WTO Doha Round, the EU initiated a period of concentrated focus on free trade agreements, which tackle both tariff liberalization and NTBs, with a wide range of partner countries from America to Asia.
The EU has concluded trade agreements on multilateral, plurilateral and bilateral bases. EU trade agreements are adopted through a lengthy procedure, which involves distinct stages, namely preparation, a mandate to open talks, negotiations, textual agreement, initialing, signature, provisional application and, finally, entry into force. The EU also offers different types of trade relationship, ranging from deep integration on both regulatory and trade fronts, to simple partnership and cooperation agreements that do not offer preferential treatment. Trade agreements are enforceable through a dedicated dispute settlement mechanism that allows parties to adopt economic remedies in the event of non-compliance. However, certain provisions in trade agreements, such as trade and sustainable development (TSD) clauses, have a different mechanism for settling disagreements that involves government consultations and recommendations issued by a panel of experts. Efforts to make trade policy 'greener' include TSD chapters, but also provisions to support sustainable use of natural resources, biodiversity, forestry and fisheries. Trade agreements also include human rights clauses that aim to incentivize trade partners to improve internal governance.
EU trade legislation is adopted under the ordinary legislative procedure, and provides the framework for trade policy. Since the Lisbon Treaty, the European Parliament has played an important role in the CCP. Parliament must give its consent to trade agreements or trade-related legislation, while it also monitors trade policy developments through resolutions, hearings and workshops. The European Commission proposes and negotiates, while the Council authorizes the opening of negotiations and decides on the conclusion of trade agreements. Civil society and stakeholders are encouraged to feed into this process on a regular basis.
Where technocratic negotiations were once sufficient, trade policy has undergone intense politicization in recent years. Where trade policy used to be characterized by material arguments based on numerical simplicity, now it features normative disagreements and regulatory politics. This makes knowledge and understanding of the complex concepts and themes of EU trade policy all the more important.

English available languages