Crnogorski

English available languages
After the Supreme Eurasian Economic Council meeting in Astana, President of Russia Vladimir Putin, President of Kazakhstan Nursultan Nazarbayev and President of Belarus Alexander Lukashenko singed the Agreement on the Eurasian Economic Union.
The Agreement on the Eurasian Economic Union will come into force on the Customs Union territory on January 1, 2015.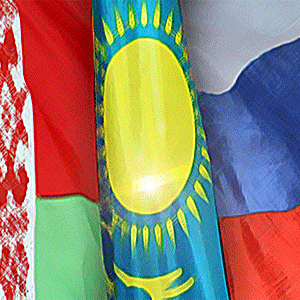 Work on the document began back in November 2011 at the first summit meeting of the Supreme Eurasian Economic Council, where the presidents of the Russian Federation, Belarus and Kazakhstan adopted a declaration on Eurasian economic integration, which became a sort of 'roadmap' for the development of their integration.
Taking part in drafting the final agreement on the Russian side were over 30 federal executive bodies. The document is based on norms of the contractual legal framework of the Customs Union and Common Economic Space, which were optimised, improved and brought into compliance with the rules of the World Trade Organization.
The three states undertake to guarantee the free movement of goods, services, capital and work force and to implement a coordinated policy in such key branches of the economy as energy, industry, agriculture and transport.
Source: Kremlin
What is the Eurasian Economic Union – EAEU
The EAEU is an international economic union the comprises countries located in northern Eurasia. The founding member states, Belarus, Kazakhstan and Russia established the union by treaty and entered into force on January 1, 2015. Key objectives of the EAEU include increasing cooperation and economic competitiveness for the member states, and the promotion of stable development in order to raise the standard of living in member states. The EAEU ensures the free movement of goods, services, labor and capital between the states, and provides for common policies in macroeconomic sphere, transport, industry and agriculture, energy, foreign trade and investment, customs, technical regulation, competition and antitrust regulation.

Crnogorski

English available languages