Crnogorski

English available languages
EU Candidate Countries' & Potential Candidates' Economic Quarterly – Montenegro data

The European Commission has published the EU Candidate Countries' & Potential Candidates' Economic Quarterly (CCEQ). Here are the Montenegro data:
Key developments mentioned in the quarterly report:

On 11 October, the government called a pre-

qualification tender for a 30-year concession on

Montenegro's two international airports,

expecting an investment of at least EUR 200 mn

during the concessio

n period.

On 15 November, Montenegro and Italy put into

operation a submarine power link. The

interconnection allows the exchange of 600 MW

of electricity between the two countries.

On 27 December, the parliament adopted a law

granting EUR 155 mn for the re-capitalisation of

Montenegro Airlines in order to cover the state-

owned carrier's outstanding debts as well as

investment in its further development over the

next six years
Real Sector
Another record-breaking summer tourism season contributed to a significant improvement in economic activity in the third quarter of 2019.Tourism receipts boosted exports and sustained private consumption growth, eilbeit the pace of the latter decelerating markedly to 0.9% y-o-y inQ2, compared to 3.9% y-o-y growth in the previous quarter. As a result, GDP growth accelerated to 4.7% y-o-y in Q3, up from 3.2%y-o-y in the previous quarter. Government consumption eased to 1.1% y-o-y in the third quarter, down from 1.5% y-o-y expansion in Q2.Investment growth turned positive in the third quarter (0.3% y-o-y), after staying in negative territory for three consecutive quarters. Imports of goods and services accelerated to 4.7% y-o-yin Q3, from 3.3% y-o-y in the previous quarter, but fell short of the pace of export growth (5.6%y-o-y). Consequently, net exports provided a 0.9 pps positive contribution to GDP growth. On the supply side, construction activity surged in the third quarter of 2019, recording a real expansion of 31.3% y-o-y in terms of completed construction value, compared to 11.8% y-o-y growth in the previous quarter.Strong tourism activity boosted retail trade performance, which expanded by real 6.0% y-o-y in the third quarter, and remained strong after the summer tourism season, growing by 5.2%and 4.7% y-o-y in October and November respectively. In 2019, 46 new hotels were built, increasing the country's accommodation offer by 11%. After a marginal but positive growth of 0.2% y-o-y in the third quarter of 2019, industrial production plunged back into negative territory at the end of the year. Industrial output declined by sharp 9.0% y-o-y in November. The decline was driven by the manufacturing sector, which decreased by 9.4% y-o-y in the first eleven months of the year, reflecting a contraction in basic metals, metal products, machinery and pharmaceutical products. The launch of a new wind farm in November boosted electricity production by 39.5% y-o-y. The mining sector showed a more sustained performance over the first eleven months of the year, averaging 17.5%y-o-y growth, driven by the good performance of metal ores, economic quarterly says.

Labor Market
In the third quarter of 2019, the active population rose by 3.5% y-o-y, while employment grew by only 2.1% y-o-y. As result, the number of unemployed surged by11.6% y-o-y, bringing the unemployment rate back to 15.6% in Q3, up from 14.7% in the previous quarter. Yet, the increase of job opportunities in services facilitated women's integration in the labor market. Female participation rose faster (by 4.7% y-o-y) than for men (2.6% y-o-y), and their unemployment rate (at 15.1%) remained lower than men's (15.9%). On 23 December 2019, a new labor law was adopted. The new legislation, in combination with the reduction of the tax wedge on labor, is expected to provide more flexibility and reinforce workers' protection.The 15% increase of the minimum wage in July was only followed by a moderate increase of salaries in the second half of 2019. After stagnating in the second quarter, real gross wages grew by 0.9% y-o-y in the third quarter,followed by modest gains in October and November of 0.1% and 0.3% y-o-y,respectively, due to a concurrent acceleration of inflation. The financial and retail sectors and public administration recorded the fastest wage growth.
External Sector
The Economic quarterly defines strong tourism performance and the acceleration of merchandise exports helped reduce the current account deficit. In the four quarters to September 2019, the external gap declined to16.1% of GDP, down from 17.4% of GDP a year before. Merchandise exports surged by15.4% y-o-y in Q3, compared to the 3.5% y-o-y expansion of goods imports, resulting in a 1.2 pps reduction of the trade deficit over the year,to 43.1% of GDP. The balance of services surplus, largely driven by strong tourism revenue, reached 21.9% of GDP in the year to September, or 1.2% of GDP higher than a year before. The primary and secondary income balances also recorded surpluses (0.4% and6.4% of GDP, respectively). Net FDI inflow samounted to 7.7% of GDP in the four quarters to September 2019, declining from 8.5% of GDP a year before, and covering 47.6% of the period's current account deficit.Foreign exchange reserves surged by 26% y-o-yin November. Their level was equivalent to 6.3months of merchandise imports or 28% of GDP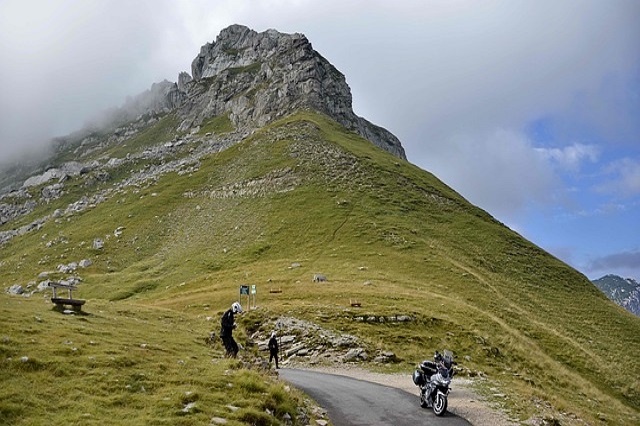 Monetary Developments
After a marginal (-0.1% y-o-y) contraction in the
third quarter of 2019, consumer price inflation
rebounded in October and November, to 1.2%
and 0.9% y-o-y, respectively. The increase was
largely driven by food prices, in particular for
bread, fruits and meat, contributing 0.85 pps to
inflation in November. By contrast, some
decline was recorded in garme

nts, electricity and
transport's fuel prices.
As of 1
st
January 2020, excise taxes on alcohol,
tobacco and carbonated drinks increased
according to the plan to bring excise legislation
in line with EU levels. Alcohol and tobacco
 prices acco

unt for 4% of headline CPI, according to the EC's Economic Quarterly report.
Financial Sector
Credit activity is still recovering, driven by
household demand. Following the bankruptcy of two
small bank in early 2019, credit activity
dropped to 0.6% y-o-y in the second quarter, a
s harp deceleration from double-digits registered until
Q1. Since then, the volume of banks loans has
been recovering, registering 1.6% y-o-y
expansion in Q3 and further accelerating to
3.5% y-o-y in November 2019. Retail loans
(43.3% of total bank credit) grew by 8.5% y-o-y
in November, far ahead of corporate loans
(34.2% of total credit), which expanded by 2.4%
y-o-y. Only local governm

ents and non-residents
loans remain still in negative territory.
Banks' deposits grew by 2.9% y-o-y in
November, recovering from the 2.7% y-o-y contraction
in Q2. Recent deposits' growth was
driven by non-financial institutions, registering an
expansion (2.2% y-o-y) after 11 consecutive
months of decrease. While non-residents
deposits grew by 2.8% y-o-y, households' bank deposits
have remained in negative territory
since April, contracting by further 0.4% y-o-y in
 November. The ratio of banks' non-perform

ing
loans fell to 4.7% of total loans in Q3, compared to
6.7% a year earlier, and further to 4.6% in
 November 201

9.
In January 2020, the central bank introduced
 precautionary measure

s raising collateral and guarantee
requirements for cash loans with long
maturities, in order to limit their rapid expansion
and reduce credit risks.
Fiscal Development
A significant underspending in public investment
helped contain the budget deficit. In the
first eleven months of 2019, the central government
recorded a deficit of 2.3% of GDP,
slightly higher than a year before (2.1%) but substantially
lower than the 4% of GDP deficit
planned for that period. This was largely due to substantial
underspending, in particular of public i
nvestment (25% lower than planned), and to a
lesser extent higher than planned revenues,
 primarily VAT proceed

s, which were fueled by
strong private consumption.
According to estimates of the Ministry of Finance
, the budget deficit narrowed to 2.9% of
GDP in 2019, down from 3.9% a year earlier,
while gross public debt climbed to 79% of GDP,
after rising government reserves to 10% of GDP.
On 27 December 2019, the parliament adopted
the 2020 budget, targeting a deficit of 1% of GDP
, based on real GDP growth of 3.4% and
1% average inflation. The budget introduces a
series of ad-hoc expenditure measures, including
a rise of public health and education salaries,
support to the national air carrier and the carryover
of underspent funds for the Bar-
Boljare highway.
Source: ECOFIN quarterly report
4Q 2019 Economic Quarterly – Montenegro

Влада је расписала тендер за предквалификацију за 30-годишњу концесију на два међународна аеродрома, очекујући улагање од најмање 200 еура за вријеме раздобља концесије.
Црна Гора и Италија поставиле су у погон подморску електричну везу с напајањем. Међусобна повезаност омогућује размјену електричне енергије од 600 МW електричне енергије између двије јадранске земље. 27. децембра 2019, усвојен је закон о додјели 155 мил. еура за докапитализацију "Монтенегро ерлајнза" како би се покрио неподмирени дуг државног авио-пријевозника, као и улагање у његов даљи развој током наредних шест година.
Економски квартални извјештај за земље кандидате за чланство у ЕУ и потенцијалне кандидате

Crnogorski

English available languages