Crnogorski

English available languages
Travel Montenegro opens borders for the EU member states residents
Montenegro opens borders for the EU member states residents
Travel Montenegro opens borders for the EU member states residents
#Montenegro today opens the border for 🇪🇺 countries.
Residents of #EU counitries 🇦🇹🇧🇪🇧🇬🇭🇷🇨🇾🇨🇿🇩🇰🇪🇪🇫🇮🇫🇷🇩🇪🇬🇷🇭🇺🇮🇪🇮🇹🇱🇻🇱🇹🇱🇺🇲🇹🇳🇱🇵🇱🇵🇹🇷🇴🇸🇰🇸🇮🇪🇸🇸🇪 enter Montenegro without any additional conditions (tests, etc.).
Welcome! #CoronaInfoCG @SeeMontenegro pic.twitter.com/vk7ni9kUYy

— Govt. of Montenegro (@MeGovernment) June 30, 2020
At today's session, chaired by President Milutin Simovic and attended by Prime Minister Dusko
Markovic
, the National Coordination Body for Infectious Diseases (the NKT) decided to open the borders for the entry of residents of EU member states without additional conditions.
Travel Montenegro
Appreciating today's decision of the European Council on the coordinated opening of the borders of the European Union countries towards third countries, the NKT decided that Montenegro would allow the entry of EU residents without additional conditions. In deciding, the facts about high epidemiological standards and quality health infrastructure of the European Union countries were also taken into account. Residents of European Union countries are allowed to enter Montenegro through non-EU countries, but only if they use those countries only as transit countries, or if they do not stay in those countries, as evidenced by the inspection at the time of entry and exit from those countries.
#CrnaGora danas otvara granicu za države 🇪🇺.
Rezidenti država članica #EU 🇦🇹🇧🇪🇧🇬🇨🇿🇩🇰🇪🇪🇫🇮🇫🇷🇬🇷🇳🇱🇭🇷🇮🇪🇮🇹🇨🇾🇱🇻🇱🇹🇱🇺🇭🇺🇲🇹🇩🇪🇵🇱🇵🇹🇷🇴🇸🇰🇸🇮🇪🇸🇸🇪 ulaze u Crnu Goru bez ikakvih dodatnih uslova (testova i sl). (1/4) #CoronaInfoCG pic.twitter.com/FZ94K3kqTS

— Vlada Crne Gore (@VladaCG) June 30, 2020
The National Coordinating Body for Infectious Diseases will decide later on the opening policy towards other countries. The decision will take into account all relevant epidemiological parameters in each country such as the number of active cases of infection, the trend and prevalence of active cases as well as the overall response of each country to
COVID-19
including available information on testing, monitoring, contact monitoring, treatment and reporting , as well as the reliability of information.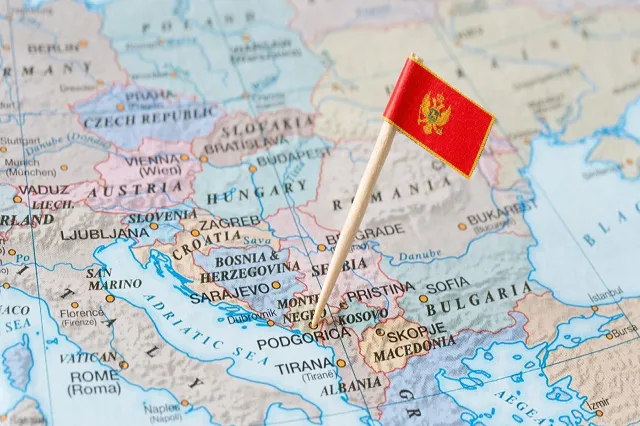 …it is mutual!
The European union countries also lifted travel restrictions for the Montenegrin citizens
.@EUCouncil agrees to start lifting travel restrictions for residents of some third countries

Find out more: https://t.co/m80mijpMxp

— EU Council Press (@EUCouncilPress) June 30, 2020

Crnogorski

English available languages