Crnogorski

English available languages
Let us introduce you visual identity of national branding of Peru. Since 2011 this South American country proudly uses present logo of national brand, which replaced the complex one.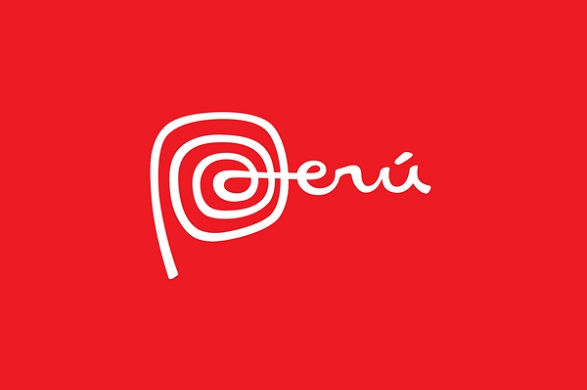 The logo of Peruvian national brand is well designed: It uses countries typical silhouette from archaeological site (well known Nazca Lines) and with that promote Inca great culture. The shape of the logo as well as typography is dynamic, joyful and vivacious. Colors used (red and white) correspond to the national flag of Peru.
The process of national branding of Peru started in 2009. It is lead by PromPeru, the Office for export promotion and tourism. Visual identity was designed by FutureBrand branch in Buenos Aries.
National branding is focused on 5 key fields: export, tourism, gastronomy, business and art.
For the logo of Peru national brand we can say that it is a great work and it has succeeded in the mission of representing this South American country. We should forget the Peruvian-related stereotypes seen on Hollywood movies or South Park episode, We should start over in building image of this country.
geographical factbook:
shares control of Lago Titicaca, world's highest navigable lake, with Bolivia; a remote slope of Nevado Mismi, a 5,316 m peak, is the ultimate source of the Amazon River

Peru is one of the countries along the Ring of Fire, a belt of active volcanoes and earthquake epicenters bordering the Pacific Ocean; up to 90% of the world's earthquakes and some 75% of the world's volcanoes occur within the Ring of Fire
on 19 February 1600, Mount Huaynaputina in the southern Peruvian Andes erupted in the largest volcanic explosion in South America in historical times; intermittent eruptions lasted until 5 March 1600 and pumped an estimated 16 to 32 million metric tons of particulates into the atmosphere reducing the amount of sunlight reaching the earth's surface and affecting weather worldwide; over the next two and a half years, millions died around the globe in famines from bitterly cold winters, cool summers, and the loss of crops and animals
the southern regions of Peru and the extreme northwestern part of Bolivia are considered to be the place of origin for the common potato

Crnogorski

English available languages