English available languages
The Egyptian desert is set to host the African continent's first vertical forest.
Italian architect and urban planner Stefano Boeri has unveiled designs for three buildings covered with pollution-absorbing trees and plants in Egypt's New Administrative Capital, which is under construction in the desert east of Cairo. Boeri's Milan-based practice, Stefano Boeri Architetti, has designed vertical forests for cities around the world – but the Egyptian project will be the first of its kind for Africa. He is collaborating with Egyptian designer Shimaa Shalash and Italian landscape architect Laura Gatti on the trio of cube-shaped, seven-store buildings that will comprise the development in the nascent city.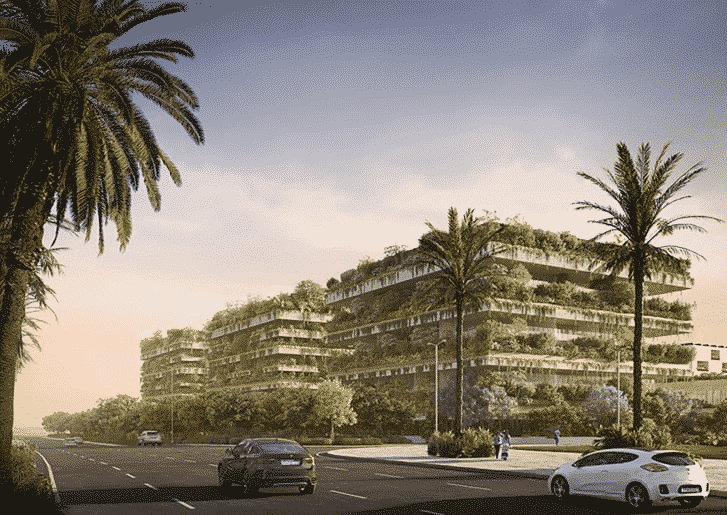 The buildings will have planted terraces containing 350 trees and 14,000 shrubs of more than 100 different species. One of the three buildings will be a hotel, while the other two will house apartment units. The planned new capital will eventually host ministries, embassies, residential neighborhoods and a financial district. It will replace the current capital, Cairo, which suffers from severe overcrowding, traffic congestion and air pollution.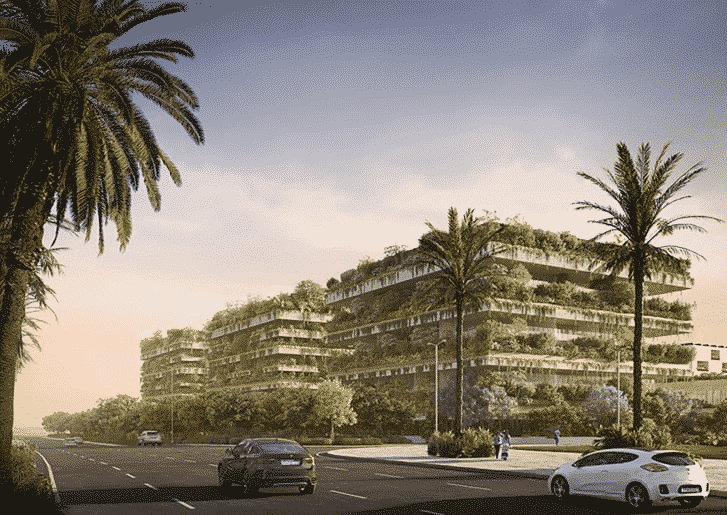 Why do they matter?
Vertical forests pack thousands of square meters of greenery into just a few hundred square meters of urban space, providing shade and creating habitats for birds and insects, according to Boeri. The trees, shrubs and plants absorb carbon dioxide, produce oxygen and filter dust from the air. The concept took off in 2014, with Milan's Bosco Verticale, a pair of residential 110- and 76 meter tower blocks, designed by Boeri, with around 900 trees and more than 20,000 smaller plants and shrubs.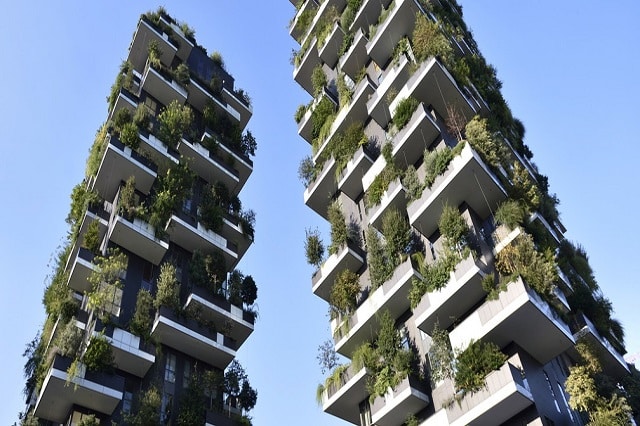 In recent years, large-scale green architecture projects have been taking root in major cities, from Singapore's Gardens by the Bay to Sydney's One Central Park.
Meanwhile, Liuzhou Forest City – another Boeri project- is under construction in the southern Chinese province of Guangxi. It will have more than 40,000 trees and 1 million plants covering its buildings.
The trees and plants in Liuzhou Forest City are expected to annually absorb 10,000 tonnes of CO2 and 57 tonnes of pollutants, while producing about 900 tonnes of oxygen.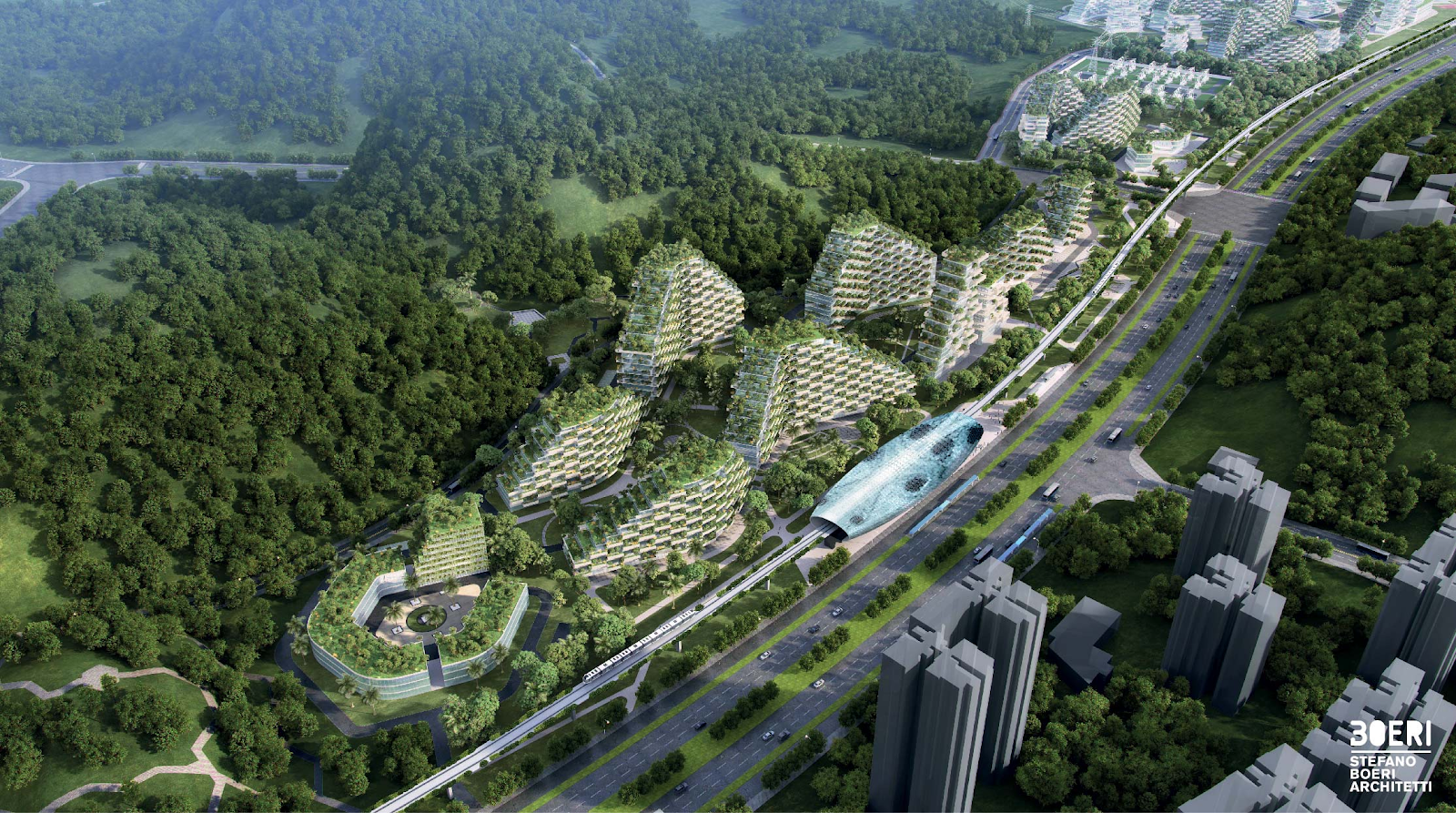 In the Netherlands, Boeri has also designed the 19-story Trudo Vertical Forest, which will house 125 affordable units targeting low-income families.
In addition to tackling pollution, vertical forests also help to prevent sprawl and provide more housing – a growing issue as the world continues to urbanize at a rapid pace. By 2050, 68% of the global population will be living in towns and cities, compared to 55% today, according to the UN.

English available languages