Crnogorski

English available languages
The headquarters of the European Medicines Agency (EMA) will be moved to Amsterdam after Brexit, EU affairs ministers announced. The European Banking Authority, also currently in London, will move to Paris. The decision follows months of intensive lobbying.
European Medicines Agency (EMA)
A total of 19 member states had submitted a bid to host EMA, but shortly before the meeting Croatia, Ireland and Malta withdrew their candidacies. Amsterdam, Copenhagen, and Milan had made it through to the second round, after securing the most votes, but no majority.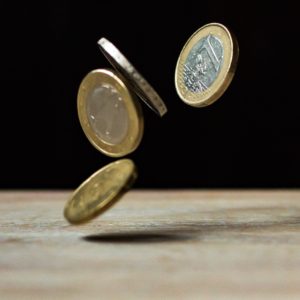 In a complex voting system, ministers had three votes to distribute during the first round, worth three, two, and one points. In the first round, Milan received a total of 25 points while Amsterdam and Copenhagen received 20 votes each. Bratislava reportedly received 15; Barcelona 13; Stockholm 12; Athens 10; Porto 10; Warsaw and Bucharest 7; Brussels and Helsinki 5; Vienna 4; and Bonn, Lille and Sofia 3. Who voted for which is confidential, but it stands to reason that Germany, France, and Bulgaria each gave their three-point votes to themselves, meaning that no other country voted for them.
In the second round, Copenhagen was eliminated. It is important to say that Denmark undertook very strong lobbing campaign.
Neither Milan nor Amsterdam managed to have a majority. Amsterdam won EMA on a coin toss, after it ended with an equal number of votes with Milan in the third round of voting. It means that some 890 staff members will now have to decided whether to stay with the agency – and thus move to Amsterdam – or find another job.According to an internal poll, Amsterdam, Copenhagen, and Milan were among the five most popular cities with the staff, with over 65 percent of them saying they would stay with their employer.
European Banking Authority (EBA)
The headquarters of the European Banking Authority (EBA), also currently in London, will move to Paris after Brexit.
Eight cities had been a candidate to host the EBA. Like with the EMA, two candidates tied after three voting rounds: Dublin and Paris. The EU presidency – held by Estonia – subsequently drew lots and Paris won. As it is officially said.
As a matter of fact how EU agencies generate positive effects to local economies, we could say that Holland and France have well done their jobs of the century. Especially supervisory authorities for such important branches of economies like medicine industry and banking.
Source: EU Observer

Crnogorski

English available languages