Crnogorski

English available languages
PM Marković: Time proves that we wisely chose strategic path of Montenegro, we continue even stronger and even more committed
PM Marković: Time proves that we wisely chose strategic path of Montenegro, we continue even stronger and even more committed
On the occasion of the Independence Day of Montenegro, Prime Minister Duško Marković told the citizens that the past fourteen years since the restoration of state independence have confirmed that we have chosen our strategic path wisely, that there is no slightest dilemma whether we will continue on that path – we will – even stronger and more committed and that our state need the unity of all, regardless of how they see Montenegro.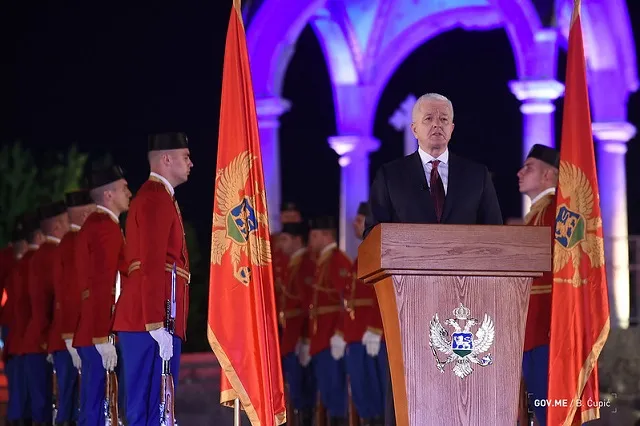 The PM Markovic said that we do not to close our eyes to our mistakes and noted that we could have done more, if we had been better and more responsible, but also that the danger of returning to the old did not hang over our heads all the time, that danger took neither our strength nor our time, it did not to drag us backwards.
At the end of his address, Prime Minister Duško Marković emphasised that he calls on all citizens to work together for the good of Montenegro, as we had done in previous months, when we preserved the health and lives of our citizens to the fullest possible extent.
Source : Gov.me

Crnogorski

English available languages