English available languages
China and the United States are at a trade stand-off after both countries have implemented hundreds of billions of dollars in tariffs on each other's goods over the past year. The US is now considering imposing further tariffs on more than $300 billion worth of Chinese imports. The ongoing trade war is contributing to global economic uncertainty, according to the World Trade Organization.
The WTO's Director General Roberto Azevêdo says there has been a seven-fold rise in tariffs imposed across the globe in just one year. And growth in world trade has almost halved since 2016.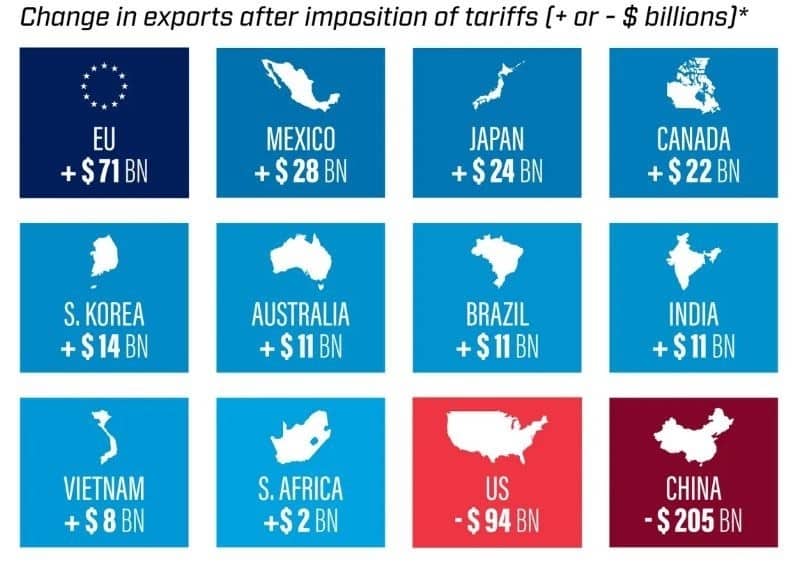 As the above chart shows, though, some countries are benefiting from the US-China spat, as trade is being diverted to nations unaffected by the new barriers.
The United Nations Conference on Trade and Development estimates more than 80% of the trade hit by US and Chinese tariffs will be picked up by other countries – with the EU set to make the biggest gains.
US president Donald Trump argues the tariffs will bring in $325 billion to the US Treasury while protecting US firms from unfair competition. But UNCTAD warns that tariffs are ineffective at protecting domestic firms. And in the long run US-China bilateral trade will decline and be replaced by trade originating in other countries.

English available languages