Crnogorski

English available languages
The logo of the Bulgarian Presidency of the Council of the EU in 2018 depicts three of the symbols representing most clearly the Bulgarian identity – the Cyrillic Alphabet, traditional embroidery and the Bulgarian national tricolore. The logo reflects the idea that Bulgaria is an integral part of Europe and at the same time unique among the other countries in the Community.
The logo of #EU2018BG depicts three of the symbols representing most clearly the #Bulgarian identity. Which are they – learn here: https://t.co/lyRkAMR1wP pic.twitter.com/dXrPeSOfiU

— EU2018BG (@EU2018BG) 2. siječnja 2018.
The artist Todor Angeliev is the author, and his design was selected by a professional jury guided by the idea of an original and innovative author's design. The visual identity of the Bulgarian Presidency is in the colours of the European Union. The elements are borrowed from the stars in the flag of the Union. The authors are a team of artists from the National Academy of Fine Arts –  Svetlin Balezdrov, Nenko Atanasov and Milena Abanos. Consultants: Prof.  Georgi Yankov and Assoc. Prof. Miroslav Bogdanov.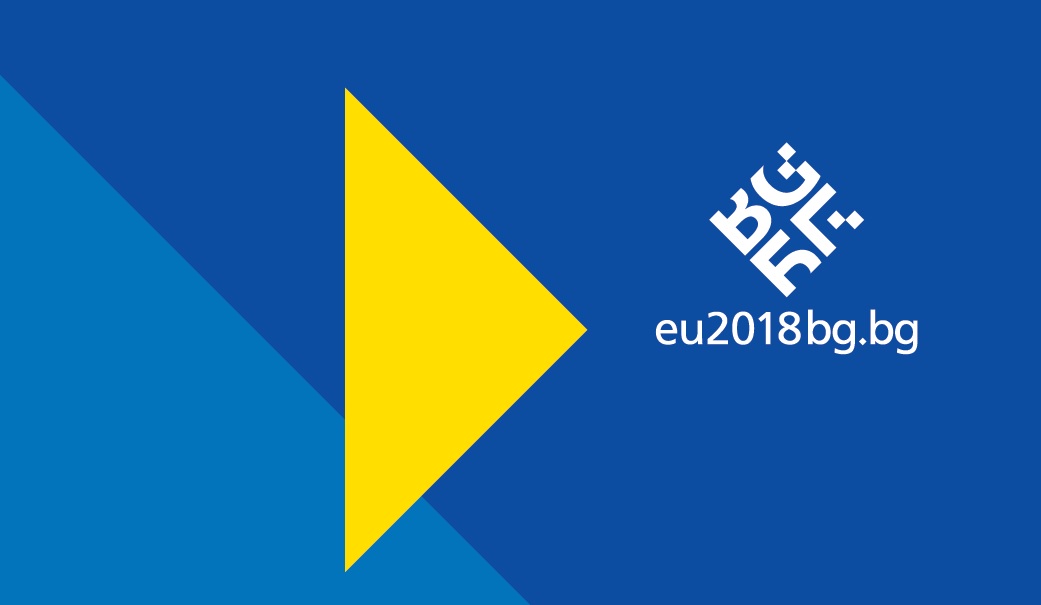 Slogan of the presidency is "United we stand strong". It's the same as Bulgarian national moto, and it can be read on the Bulgarian coat of arms. "Съединението прави силата"
"United We Stand Strong" – the #slogan of #EU2018BG relates to the history of #Bulgaria and statehood, and at the same time, it reflects the idea of a united and solidary Europe.
To find out more, visit: https://t.co/qPvuUNeAMV pic.twitter.com/zhuf1pvOq3

— EU2018BG (@EU2018BG) 3. siječnja 2018.
Marketing Centre Evaluation:
Positive:
Cyrillic scripts used – represents its cultural heritage
It looks like traditional Bulgarian carpets pattern
Triangles/ following geometry is visually adequate
Neutral:
Technical issue: As all other EU Presidencies, Bulgarian also uses website address as a integral part of logo. It is EU2018BG.bg . But the question is: why is "bg" duplicated? Website eu2018.bg would be more practical, especially because the most of other Presidencies used URL addresses in the form of EU20XX.national-domain.
Checkerboard elements – this should be used to indicate Chess tournament or Croatia, shouldn't it?
Green-white-red color scheme are not a an exclusive for Bulgaria – Italian, Mexican, Irish, Hungarian flags also follow that tricolor pattern. Yellow/Blue/Light blue/White color is visually and symbolically better than green-white-red-black.
Negative:
It comes in two variants, and it is unclear which one is main. Website uses green-red variant, while social media websites uses blue and yellow symbols.
Why are the letters cut? E.g. Cyrillic БГ (BG) looks more like ЋГ
A good chance to learn something about Bulgaria –
There is just one day left until #EU2018BG! Bulgaria will hold the Presidency of the Council of the EU from 1 January to 30 June 2018. #countdown

▶️ To get to know Bulgaria better visit: https://t.co/Qti0efiJ1u pic.twitter.com/GCswcLvZxS

— EU2018BG (@EU2018BG) 31. prosinca 2017.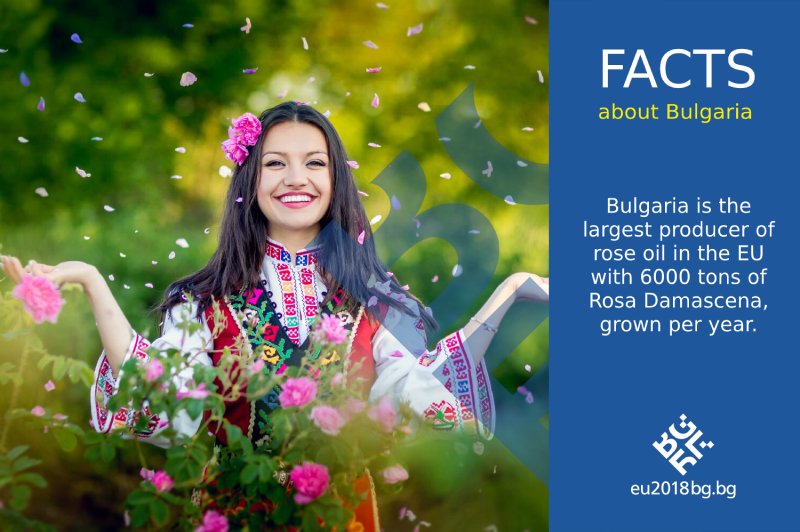 Crnogorski

English available languages