Crnogorski

English available languages
Interactive gaming has evolved rapidly since the early days of arcade cabinets. What was once a one or two-player experience is now shared widely around the globe.
In 1995 there were 100 million gamers worldwide; today that number has climbed to 2.6 billion. Revenue for the global gaming industry is estimated at $100 billion, with China eclipsing the United States and Japan as the most lucrative market, generating one-quarter of game revenues worldwide.
The gaming industry has "levelled-up" and here is why you should start paying attention:
1. The average US gamer is 35 years old
It turns out video games aren't just enjoyed by kids or acne-faced teens in their mother's basement. In fact, according to a recent report from the Entertainment Software Association, 72% of US gamers are aged 18 or older, with women being 31% of that number. Women aged 18 and older actually represent a significantly greater portion of gamers than boys under the age of 18 (31% versus 18%).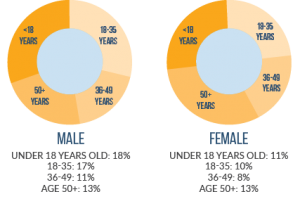 2. More people watch online gameplay than major cable networks services
At 665 million strong, these consumers are cutting the cord on traditional cable packages and subscriptions in favor of DIY platforms like YouTube and Amazon's Twitch.
SuperData, a gaming and technology research firm, estimates that ads and direct consumer spending on game video content will reach $4.6 billion in 2017.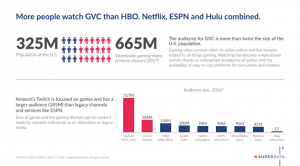 3. eSports will generate 0,7 bn USD revenue
eSports (short for Electronic Sports), the name given to professional competitive gaming, will generate nearly $700 million in revenue in 2017. Extrapolating the current year-on-year growth rate, Newzoo – an eSports and global–gaming market intelligence provider, projects that number will reach $1.49 billion by the year 2020.
These figures may surprise you, but consider the fact that five million more people tuned in to watch last year's League of Legends world final than watched the NBA championship.
It would seem that they took notice, as the NBA recently inked a deal with NBA 2K publisher Take-Two Interactive Software to launch an eSports league in 2018, built around the popular basketball video game. So far, 17 of the NBA's 30 teams have signed on to three-year deals at $750,000 each.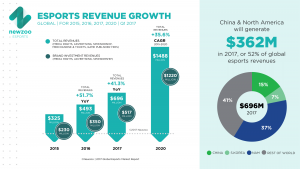 Source: WEF

Crnogorski

English available languages