English available languages
Myanmar is the world's fastest-growing economy, according to the IMF's World Economic Outlook. The country's GDP is projected to grow by 8.6% this year. Political and economic reforms, which have made headlines around the world, have supported this economic growth. Increased consumer and investor confidence, and rising exports, have boosted the economy, argues the World Bank. However, inequality and poverty remain a significant problem across the country. This is true for many of the world's fast-expanding economies, which are typically not the biggest or most developed.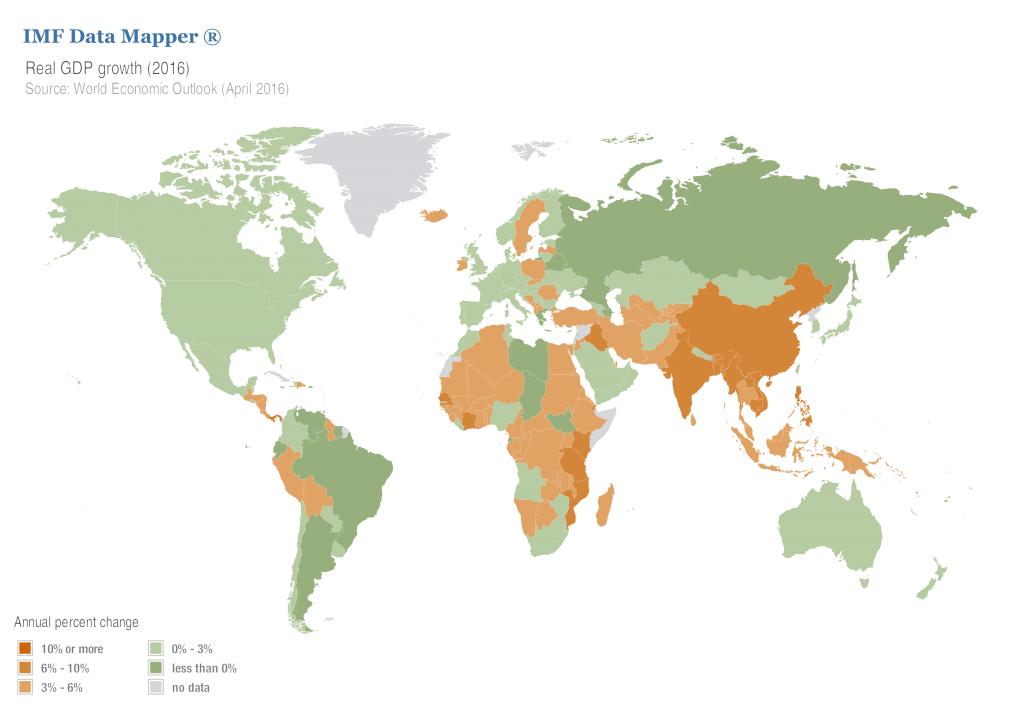 A map from the IMF explores the situation around the world. It highlights the rapid growth being experienced across much of Asia and Africa. The Ivory Coast follows Myanmar in second place, with projected GDP growth of 8.5% this year. Third on the list is Bhutan, with 8.4%. Other countries predicted to return high growth figures include India, Laos and Tanzania. Montenegro is situated in the group of countries with projected 3-6% GDP growth.
What about advanced economies and emerging markets?
Growth of around 2% is projected across advanced economies this year and next. Japan is an exception to this, with April's projection predicting growth of less than 1% this year and negative growth next year. Across the board, predictions have been lowered since January 2016. Emerging markets are still expected to see strong growth, driven by India with over 7% and China with more than 6%. This despite China's much publicized slowdown and economic transition. Indeed, the latest projections for China are an increase on January's IMF figures. The 2016 outlook is for negative growth in Russia and Brazil, but this situation is expected to improve in 2017.
Beyond GDP
At the World Economic Forum's 2016 Annual Meeting, economists argued that we should be looking beyond GDP as a measure of progress. Although GDP forecasts offer a useful insight into economic performance around the world, there are increasing calls for other factors to be included, such as well-being and quality of life.
Source: World Economic Forum

English available languages