Crnogorski

English available languages
Finska je preuzela rotirajuće šestomjesečno predsjedavanje Evropskom unijom 1.7.2019-31.12.2019. To je treći put da Finska, po utvrđenom rasporedu, kao država članica dolazi na čelo Savjeta EU.
Savjet EU je tijelo koje okuplja ministre država članica i sastaje se po određenim oblastima, od poljoprivrede do vanjskih i unutrašnjih poslova. Država članica koja je u ulozi predsjedavajuće tokom šest mjeseci vodi sve sastanke Savjeta EU, izuzev Savjeta ministara vanjskih poslova kojim predsjedava šef diplomatije EU. Istovremeno, država koja predsjedava zadužena je da vodi radne i ekspertske grupe, ali i da u ime Evropskog savjeta sarađuje sa Evropskom komisijom i Evropskim parlamentom.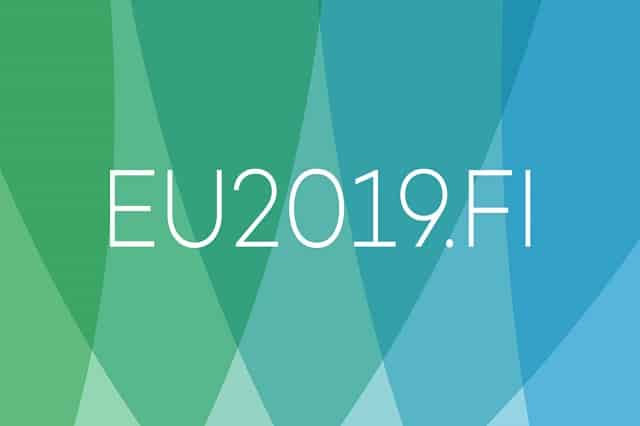 Finska šestomjesečno predsjedavanje Savjetom EU preuzima od Rumunije, a 1. janura sljedeće godine predaće ga Hrvatskoj. Evropski komesar za pristupne pregovore Johanes Han najavio je da će Helsinki preuzimanjem predsjedavanja od Bukurešta nastaviti da podržava politiku proširenja Unije na Zapadni Balkan.
Finska je pred preuzimanje predsjedavanja Savjetom EU najavila kako da će se njen program zasnivati na socijalnoj, ekonomskoj i ekološkoj održivosti Evrope. Kao ključni prioritet predsjedavanja Finci navode EU ulogu u borbi protiv klimatskih promjena.
Program finskog predsjedavanja obuhvata i jačanje jedinstvenog tržišta, slobodnu trgovnu zasnovanu na pravilima, korištenje potencijala koje pružaju istraživanja, razvoj, inovacije i digitalizacija. Finci smatraju da su bolje obrazovanje i trening, regionalna i socijalna pravda i rodna ravnopravnost ključ za održiv razvoj EU i dobrobit njenih građana.
"Sustainable Europe – Sustainable Future." 🇫🇮🇪🇺

Finland's Presidency of the @EUCouncil started this week.
Today and tomorrow, the College of Commissioners is meeting the Finnish government in Helsinki. #EU2019FI pic.twitter.com/jANY23HDNZ

— European Commission 🇪🇺 (@EU_Commission) 4. srpnja 2019.
Suomi Suomi Suomi Suomi Suomi Suomi Suomi Suomi Suomi Suomi Suomi Suomi Suomi Suomi Suomi Suomi Suomi Suomi Suomi Suomi Suomi Suomi Suomi Suomi Suomi Suomi Suomi Suomi Suomi Suomi Suomi Suomi Suomi Suomi Suomi Suomi Suomi Suomi Suomi Suomi Suomi Suomi Suomi Suomi Suomi Suomi 

Crnogorski

English available languages