Crnogorski available languages
Instalacija čuvenog slogana "I Amsterdam" je 2004. godine postavljen na Museumplein, amsterdamski trg ispred Rijksmuseuma. U međuvremenu je postao kultan: privlačio je hiljade turista, pogotovo mladih ljudi, koji su nakon obaveznog fotografisanja mogli da uživaju u razgledanju brojnih muzeja u blizini trga, ili barem "napune baterije" šetajući parkom.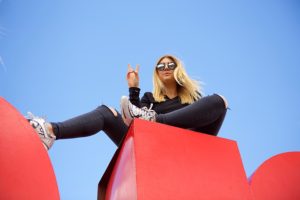 Međutim, tako je sve bilo do pred kraj 2018. godine… Iza inicijative za uklanjanje stoji gradski poslanik Femke Rosma iz redova GroenLinksa, socijaldemokratske stranke sa desetak odsto glasova na nacionalnom nivou.
"Natpis 'I Amsterdam' poručuje da smo svi individualci u gradu, a mi želimo iskazati nešto drugo, različitost, toleranciju i solidarnost", objasnila je Rosma.
Zamjenik amsterdamske gradonačelnice zadužen za finansije Udo Kock, izjavio je kako već neko vrijeme misli da natpis treba ukloniti.
"Drago mi je da smo sklonili slogan s Museumpleina, jer postao je simbol masovnog turizma i svih negativnosti koje to nosi", naglasio je Kock.
Međutim, nisu svi bili zadovoljni odlukom amsterdamskih gradskih vlasti i mnogi su na društvenim mrežama izrazili svoje neslaganje.
Među onima koji žele vratiti natpis je i Frits Hufnagel, bivši odbornik u Amsterdamu i jedan od inicijatora njegovog postavljanja 2004. godine, koji tvrdi da je slogan predstavljao upravo suprotno od onoga što kritičari misle.
"GroenLinks uopšte ne razumije o čemu se ovdje radi. I ja sam dio Amsterdama, bilo kao stanovnik, kao neko ko putuje do radnog mjesta ili kao posjetilac. Svi mi zajedno činimo Amsterdam, svi mi želimo pripadati Amsterdamu. To nas spaja kao ljude, ujedinjeni smo oko tog slogana", objašnjava Hufnagel.
Nažalost, natpis je uklonjen i nalazi se u skladištu?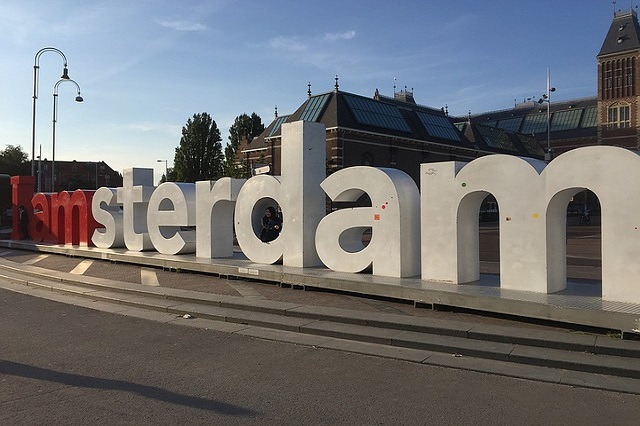 Po slobodnoj procjeni , da li je slogan ispunio misiju? Zapravo jeste – na odličan način je jednostavnom igrom riječi brendirao grad. I bio je jedan od uspješnijih u svijetu! Svaka osoba koja je imala fotografiju ispred njega samim tim je poistovetila sebe sa gradom. Mladost, veselje, radost, entuzijazam su bile neke od vrijednosti koje su se vezale za ovaj projekat.
The #IAmsterdam letters in front of the Rijksmuseum have now been removed. The letters (and the beautiful backdrop) are featured in countless photos, videos and selfies. Enjoy this small tribute and feel free to post yours too! #byeIAmsterdam pic.twitter.com/rxxzwdsOb6

— Rijksmuseum (@rijksmuseum) 3. prosinca 2018.
Ostaje da vidimo hoće li prevagnuti ta strana koja ovaj projekat ne smatra "politički nekorektnim" i da li će se ipak nastaviti ovaj projekat – ostaje nam da vidmo.
U međuvremenu, treba spomenuti i slične slogane drugih destinacija: Njujork je širom svijeta poznat po sloganu " I❤NY ". Slovenija – " I feel sLOVEnia ".
Za razliku od njih, pogledajmo projekat glavnog grada susjedne zemlje Belgije #WeLoveBrussels. Tu je trik u zajedništvu i širenju pozitivnih ideja u jednom (da kažemo depresivnom) gradu đe se nalazi administracija Evropske unije. I upravo se ta razlika pokazala prelomnom u brendiranju grada relativno sličnog Amsterdamu.

Crnogorski available languages