Crnogorski available languages
Bobotov Kuk – Postavljena sigurnosna oprema na stazi za planinare
Bobotov Kuk – Postavljena sigurnosna oprema na stazi za planinare
Ministarstvo održivog razvoja i turizma, Planinarski savez Crne Gore i turistička agencija "Montagna" osigurali su jednu od najriskantnijih planinarskih staza – uspon na Bobotov kuk.
Čitavom dužinom staza je obezbijeđena sajlom od 12 milimetara.
Radove je finansiralo Ministarstvo održivog razvoja i turizma, a sproveli su ih Planinarski savez Crne Gore i "Montagna".
Postavljena zaštitna oprema na stazi do #BobotovKuk 2⃣5⃣3⃣2⃣m nv za planinare ⛰️🧗

Protective equipment installed on the trail to Bobotov Kuk, #Montenegro 2⃣5⃣3⃣2⃣m ⛰️🧗 above sea level for hikers pic.twitter.com/LRdz8gWLTH

— Portal Senat 🇲🇪🇪🇺 (@SenatME) May 23, 2020
"Chasing angels or fleeing demons, go to the mountains." -Jeffrey Rasley

❤️🧗‍♀️🇲🇪#Durmitor #VelikiMeđed #MaliMeđed #BobotovKuk #SavinKuk pic.twitter.com/Z5yvrhO7WJ

— beautiful mess.🥀 (@stanaticsoldier) August 21, 2017
#adventuretime on #durmitor #NationalPark #Montenegro ❄Climbing the 2523m high #bobotovkuk #mountain top 💪😃❄ pic.twitter.com/4430ZM8jAP

— letsgotomontenegro (@letsgotomne) January 17, 2017
Montenegro is waiting for you with open arms. 🤗😍❤ #montengrowildbeauty#bobotovkuk

📸IG Miljan Dzakovic#dreamofmontenegro #montengrowildbeauty #gomontenegro #placestovisit pic.twitter.com/2NwHXSk8Im

— Go Montenegro (@SeeMontenegro) May 9, 2020
This country never fails to impress. What a day to spend climbing peaks of #durmitor #bobotovkuk #Montenegro pic.twitter.com/KD1BliJRoO

— Deki (@XCSerb) June 28, 2016
Bobotov Kuk (2523 m) – an epic day 'hike' in the Durmitor National Park#bobotovkuk #tallestpeakindurmitor#hikingadventure #epictrek #memorablehike #demandingtrek #highpeakassault #scree #steepslopes #precipitousdropoffs #mountaineering #viaferrata #WANDERLUST pic.twitter.com/bssREpcIMQ

— VagaBob (@VagaBobTravel) September 11, 2018
Bobotov Kuk for lunch, at small detour from the Via Dinarica. #viadinarica #bobotovkuk #montenegro pic.twitter.com/EcgAOj1asA

— Reiske (@Reiske_nl) July 24, 2016
It was rather relaxing to see a couple of memorials on the way up.. #BobotovKuk #Montenegro #Durmitor #travel #mountain pic.twitter.com/u5V1OD4c

— Mikko Alahäivälä (@mikkoalahaivala) August 15, 2012
Reposting @thelinetrek:
And these views! 🇲🇪⛰🎒
.
If you have a question on where we are or where we've been just comment or DM and we'll be happy to help with your travels! And check out our latest blog post, link in bio! 🎒🌎
.#bobotovkuk #durmitor #durmitornationalpark pic.twitter.com/gMc4DOC5WA

— Boating Journey (@BoatingJourney) October 23, 2018
#Durmitor view from #SavinKuk onto #BobotovKuk in Montenegro pic.twitter.com/86zx2eWm4l

— DLegend (@DLegenD_15) August 16, 2019
Hiking Durmitor NP and Bobotov Kuk: I like it! #viadinarica #durmitor #bobotovkuk https://t.co/bPKIlnZBTO pic.twitter.com/GWIzFujVu4

— Reiske (@Reiske_nl) July 29, 2016
Bobotov kuk i Durmitor, jedan od crnogorskih planinskih bisera ⛰#durmitor #bobotovkuk pic.twitter.com/RO6lxYKbHx

— Nikola Bulatović (@whoaami) September 20, 2019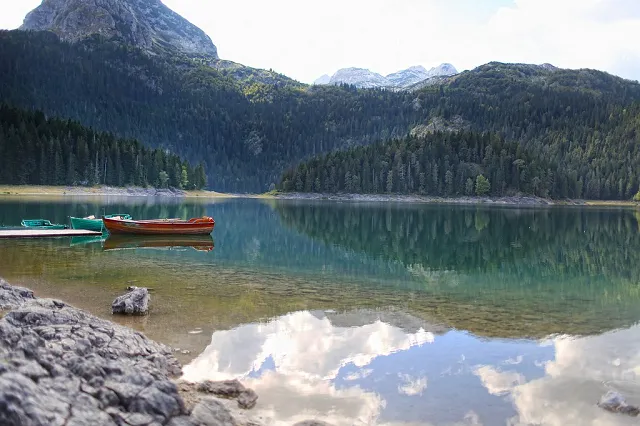 Боботов Кук: Постављена сигурносна опрема на стази за планинаре
Министарство одрживог развоја и туризма, Планинарски савез Црне Горе и туристичка агенција "Монтагна" осигурали су једну од најрискантнијих планинарских стаза – успон на Боботов кук.
Читавом дужином стаза је обезбијеђена сајлом од 12 милиметара.
Радове је финансирало Министарство одрживог развоја и туризма, а спровели су их Планинарски савез Црне Горе и "Монтагна".

Crnogorski available languages